Humber Education Trust (HET)
What is the HET?
HET is a group of 15 schools working in partnership to deliver the best possible educational experience and educational outcomes for our pupils.
Coming together into HET means we can plan and deliver learning and support for our children in closer collaboration and use our collective resources more effectively to get better value for money.
We can also share our individual expertise and skills more easily and readily as we all strive for excellence.
For more information about Humber Education Trust please visit http://humbereducationtrust.co.uk/
Please also see the Humber Education Trust website for details and copies of policies and other information.
Humber Education Trust is an exempt charity regulated by the Secretary of State for Education. It is a company limited by guarantee registered in England and Wales (company number 08682547), whose registered office is:
c/o Bude Primary School,
Cookbury Close,
Hull,
HU7 4EY.
You can follow Humber Education Trust on Twitter @HumberEdTrust
Academy information
Please see the offical information relating to our academy status below: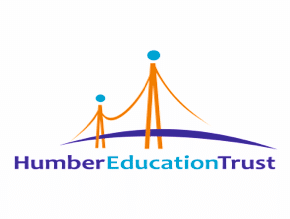 "It's a safe environment"
"Staff care about the children and their wellbeing"
"I never knew the school was here before we moved and now I think it is the best school in the world!"
"Thank you Woodland for being such a good school.  My kids are coming on so well."
"My son loves school – you can't ask for more than that."
"I love to be invited into school – it is always so much fun!"
"I can't believe how much my children have learnt this year. "
"I love Marvellous Me – thank you for all the reminders.  You keep me and my girls on-track!"
"The office staff are always so friendly and helpful.  Nothing is too much bother for them."
"My child is very happy in school.  Their teachers have all been amazing!"
"At Woodland i know that my children are in a safe environment where people care for them."
"My child is very happy in school.  Their teachers have all been amazing!"
"The thing I have noticed most is that the staff care about the children and their wellbeing."
"They love to tell me about school when they get home."